LSP Receipts are alternative Warehouse documents initialized for warehouse processes that are outsourced to a Logistic Service Provider. These shipments must be posted to confirm the receipt of the items at the premises of the Logistic Service Provider.
Fill in the 'Quantity Received' in the LSP receipt lines to confirm the receipt of the correct items and quantities and post the receipt.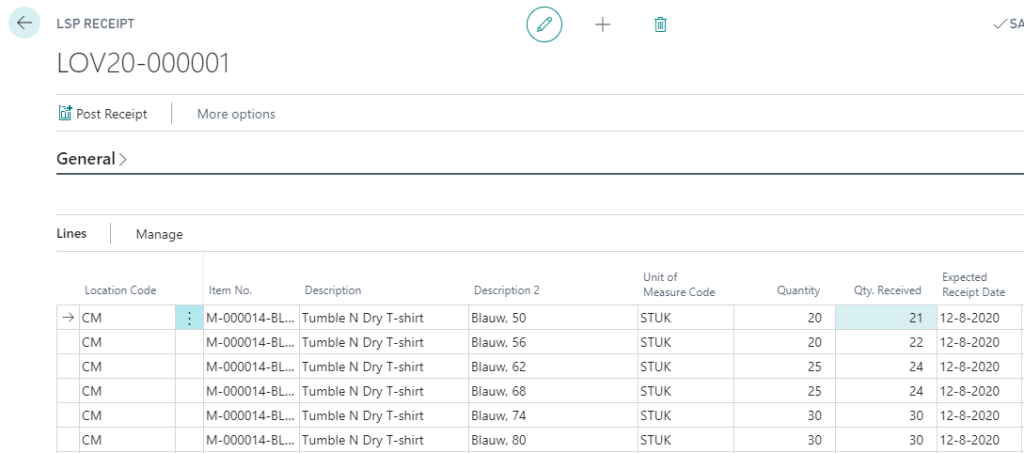 Remark: Dynamics 365 Business Central does not accept higher quantities received as ordered! However, CS Delivery Plans adjusts the order for additional quantities received. If less than the ordered quantity is received then there will be no adjustments.
Posting a LSP Receipt will result in a Posted LSP Receipt and in a Posted Purchase Receipt of the purchase order (or sales order / Transfer shipment if applicable).
This process can be automated based on automated communication with your logistic service provider. Please ask for 'Central Solutions Communication' to extend the functionality of Dynamics 365 Business Central with this tool.